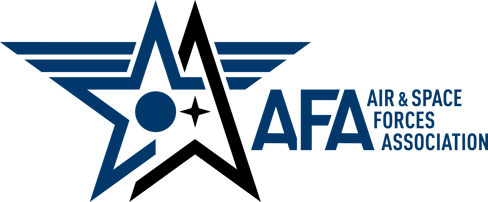 AFA STEM Activity Round-Up
March 17, 2020
AFA STEM Activity Round-Up
AFA believes in the power that students hold in securing our nation's future. Yet, only 16 percent of American high school seniors are interested in careers in science, technology, engineering or math (STEM). To equip our students with the knowledge and skills required for future innovation, we must increase the number of students and teachers in STEM fields.
AFA is part of the nationwide initiative to improve STEM learning—including aerospace education—to better prepare students for the competitive global economy and increase their chances of becoming future leaders who solve our nation's toughest challenges.
We support aerospace education and STEM through awards, grants, scholarships, professional development opportunities, and programs. See all that AFA does for Aerospace Education here.
AFA is happy to share a list of STEM resources for students of all ages.
STEM Activities
1. The Ultimate STEM Guide for Kids: 239 Cool Sites About Science, Technology, Engineering, and Math. This guide features summer camps, websites, competitions, apps, and career resources for students in elementary school to high school. https://www.mastersindatascience.org/blog/the-ultimate-stem-guide-for-kids-239-cool-sites-about-science-technology-engineering-and-math/
2. Explore Science Buddies' favorite experiments, engineering challenges, and demonstrations with these fun hands-on STEM activities! Materials are easy to find, most activities take an hour or less, and STEM learning is limitless. https://www.sciencebuddies.org/stem-activities
3. 11 Engaging STEM Activities for Kids that Will Foster Curiosity from Rasmussen College https://www.rasmussen.edu/degrees/education/blog/simple-stem-activities-for-kids/
4. 50+ Genius STEM Activities for Kids. These 50+ STEM projects are sure to keep little scientists engaged, learning, and well-prepared for their STEM-filled future. https://thestemlaboratory.com/stem-activities-for-kids/
5. 15 Middle School STEM Projects. https://www.fromengineertosahm.com/15-middle-school-stem-projects/
6. 28 Days of Hands-On STEM Activities for Kids. https://leftbraincraftbrain.com/28-days-hands-on-stem-activities-kids/
7. 19 Gotta-Try STEM activities for middle school. Here are 19 STEM activities for middle school that will bring out the inner mathematician in all of your students: https://www.dreambox.com/blog/girls-math-more-stem-women
8. 49 STEM Activities to Engage Your Students. Teaching children about STEM isn't something that needs to be done out of a book. You can play activities, do experiments, and have class discussions to better engage students with STEM and develop a passion for learning. Here are 49 fun, hands-on activities that you can do with your child to get them passionate about STEM subjects. Happy learning! https://www.waterford.org/resources/national-stem-day-activities/
9. Have you ever wondered what kind of STEM activities occur on the International Space Station? Follow astronauts as they demonstrate STEM concepts such as Newton's Laws of Motion, surface tension, advances in technology, and more. https://www.nasa.gov/audience/foreducators/stem-on-station/lessons_from_space/index.html
10. Do you want to learn to code? Hour of Code is a fun coding website for kids. https://code.org/learn
11. Newsela is an online digital library with leveled informational/nonfiction articles. Newslea is offering free access and membership for distance learning. https://newsela.com/
11. Mystery Science is full of awesome science activities. https://mysteryscience.com/?fbclid=IwAR0tiDhJA1fs0tvraKnXpDLa2JlJGXQhzPR4UnQRVfbOR1Ca3C5yQY5tNwQ
12. BrainPOP is a great resource of videos, and activities about a variety of topics including STEM. https://www.brainpop.com/
13. Building Construction and Engineering Games has a round-up of exciting to complete games and activities, and they help students learn new skills, develop critical thinking skills, and increase spatial awareness. Honing in on these abilities and improving them can help students reach more of their goals as they get older. https://constructiondisputes.com/building-construction-and-engineering-games-for-kids/
14. Civil Air Patrol provides free aerospace/STEM programs for K-12 formal and informal educators. https://www.gocivilairpatrol.com/programs/aerospace-education/for-educators
The Air Force Association is a non-profit, independent, professional military and aerospace education association. Our mission is to promote a dominant United States Air Force, a strong national defense, to honor and support Airmen and the Air Force Family, and to remember and respect our Air Force Heritage.
Contact:
Bridget Dongu
Director, Communications
703-247-5818